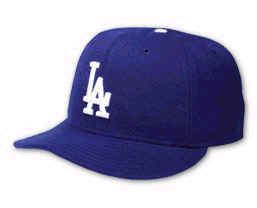 Settling in to the gravitational pull of Southern California.

Up here in the HurdAudio neck of the woods John Shaw keeps a pitch-perfect blog:
uTopianTurtleTop
where he routinely posts great insights about music and other topics. It's become clear that this town just isn't big enough for two music blogs such as ours...
I've always been a big fan of the Bay Area. It's a culturally significant outpost on the Left Coast with two
Amoebas
,
Michael Tilson Thomas
and the astounding new music traditions of
Mills College
. It's also home to several excellent music blogs: Robert Gable's
Aworks
, Heather's
In The Wings
,
The Standing Room
(Singing and Parking in San Francisco) and Patricia Emerson Mitchell's
OboeInsight
just to name a few. Not finding much oxygen left for yet another music blog HurdAudio keeps tripping further south along the Left Coast.
The City of Angels is home to the
Paul Bailey Ensemble
and Bailey's
because they are dead
blog. There also happens to be an
Amoeba
in Hollywood. Operating on the theory that any town that can support two major league
baseball
teams
can also sustain two music blogs HurdAudio is relocating its base of operations. I strongly encourage checking out the audio posted at the PBE site. Paul Bailey is clearly working hard to realize his creative vision and I look forward to checking out a live show in the near future.
Other than being bullied out of town by John Shaw (who has actually been kind in our email exchanges and generous in linking back here) I'm also pursuing a professional opportunity that I'm excited about.
And while I'm linking to such fine music souls I should respond to composer and piano tuner Forrest Covington's
post
at
The Muse at Sunset
. These microtonal scales of "Scale of the Day" (which should return to daily installments once I get this move over with) are a particular obsession of mine. Audio samples are in the works and will soon be added.